FLYBOARD SHOW by ATLANTIC FLYBOARD
HYDROFLIGHT SHOWS • LASER SHOWS • DRONE SHOWS • PYROTECHNIC SHOWS • AQUATIC SHOWS
For a Quote: Contact us today : info[a]atlanticflyboard.com | 954.282.5232
TAKE YOUR EVENT TO THE NEXT LEVEL
THE SHOW IS ON
Looking for something exciting and breath taking for your next event, exhibition, competition, show or party? The exclusive official Flyboard® show team by Zapata Racing with one of the best Flyboard® riders in the world can bring unforgettable appearance and make your attendees, guests, friends amazed. Atlantic Flyboard offers you the only one and exclusive Official Flyboard® show.
As long as there is sea, ocean, river or lake near by, our Flyboard® show team Flyboard® Hoverboard® JetPack® riders can fly higher than 15 meters above the water, do dives like dolphins, spin, flip, dance and give LIVE superhero performance that will stay in audience's memory forever!
Shows can be performed either in day time or night time and can include up to 10 Flyboard® Rider, including the world best riders to assure a spectacular show like you never seen before. Many additional options can be added according to the event and clients needs.
FLYBOARD® SHOW EXTRA OPTIONS
We can bring a lot more for your show and your desire, big wall led screen, pyrotechnic show, laser manipulation show, taking footage by drone and our expert digital team.
As the official world show provider of Zapata Racing®, Flyboard® Show has created the most enigmatic, exciting and energetic shows specifically tailored to each individual event.
LED SUITS
Our performers will wear custom built LED suits. These LED suits can be customized for your particular show if needed… with company colors or logos if necessary for an additional cost.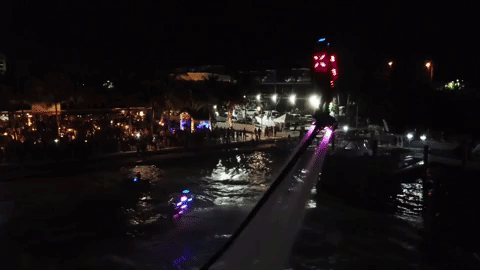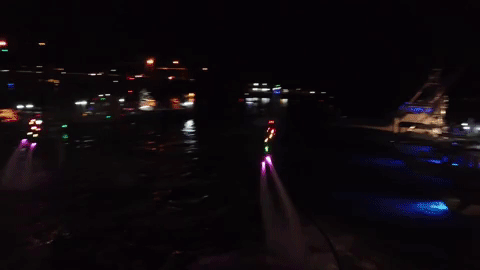 DRONE LIGHT SHOWS
A drone display is the use of multiple unmanned aerial vehicles (drones), often quadcopters, flying in a coordinated fashion for public display. They are usually equipped with LEDs, and the display held at night.
Drone light shows have illuminated the night sky and dazzled audiences across the globe. They are the intersection of art, science, and technology—enabling a new, innovative format to tell your story in the sky. The possibilities of are endless.
When you chose the our team, all you need to do is enjoy the show. Learn more about our professional team and what to expect when you work with us to develop your drone light show. Let's work together to make your next event spectacular.
Our drone shows are Smoke-Free and Noise- Free

FIREWORKS / PYROTECHNICS
We will be providing stage fireworks worn by the performers that will create the illusion of angel wings. Our system Has The Look And Effects Of Pyrotechnics but Is NON-HAZARDOUS And Completely 100% SAFE!
All of our pyrotechnic equipment is custom built and programmed.
-No safety or exclusion zones necessary as it produces cold fallout that is perfectly safe!
-Very little smoke output
-Can be used in locations where traditional fireworks and pyrotechnics are not permitted.
-Safer than traditional pyrotechnics.
-Super easy cleanup
TECHNICAL DETAILS AREA SIZE :
– Minimum area: 20 x 20 meters for the show (at least, contact us)
– Flyboard / hoverboard action: 50 x 30 meters minimum
– Depth: 3 meters minimum (if less, please contact us)
– Cleaned and Secured Area, without rocks, cables …
CONTACT US
Contact us today
– By phone : David : +1 954- 282.5232
– By email : info (at) atlanticflyboard.com Contact us
Explain us your project, we will work on it carrefully to offer you the show you always dream about and give you a quotation.
FLYBOARD AIR SHOW
Flyboard® Air is the invention of Franky Zapata and marks a major leap forward in personal aviation.
First introduced in 2016, it is currently in its prototyping stage with Franky continuously testing and improving on its design and building new and better versions.
With a one of a kind machine, Flyboard® Air Show promises to amaze and inspire audiences by giving them a glimpse of the future and bringing our collective dreams to reality.
Make no mistake – this is not a Jetpack! This is the safest, smallest, fastest, strongest flying device to ever carry a human.
Flyboard® Air marks a whole new era in personal flight that must be seen to be believed.
The Flyboard-Air® is a carefully designed precision machine with numerous safety protocols and components to ensure the safety of the pilot and audience.
Quick-release boots
Hand free control
Motorised assistance
Triple redundant flight controls
Status indications via heads-up display
Embedded stabilisation on board, independent of flight controls
A throttle powers 4 turbo-engines of 250HP with an extra engine on each side for stabilization
Powered by Kerosene, carried in the pilot's backpack